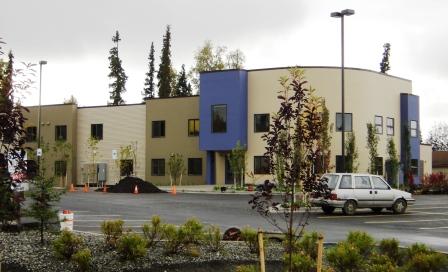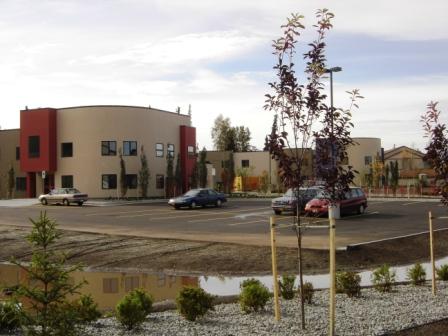 Independence Park Manor I & II
2301 Sentry Drive
Anchorage, Alaska 99507
Phone (907)929-3667
Fax (907)929-0647
Both Independence Park Manor facilities consist of 19 one-bedroom units each. These facilities are located in primarily a residential setting but are easily accessible to public transportation and near shopping, medical facilities and other important services important to seniors. Apartments are specifically designed with seniors in mind. Each apartment offers a full size furnished kitchen, the remainder of the apartment is unfurnished so go ahead and bring your favorite furniture, books, treasurers, or anything else important to you. Rent includes all utilities except telephone and cable television. Rent subsidies are available for those who qualify.
Our staff are here to assist in your every day comfort and well-being, and any unexpected emergencies that may occur. We are available to help residents with networking to community based services - making life just that much better. We believe that everyone earns the right to retire, free from pressures of earlier years.
Both Independence Park facilities offer various regularly scheduled resident activities. We have a centrally located multipurpose room equipped with a common kitchen at each facility, perfect for hosting resident pot-lucks, bingo games and birthday parties. A coin operated laundry room is available for resident use at each site. On-site resident parking is available equipped with headbolt heater plugs. Pets are allowed, contact the office for a copy of our pet policy.
Please contact the office to schedule a tour or to ask any questions you may have regarding residency.